Information about bbw Library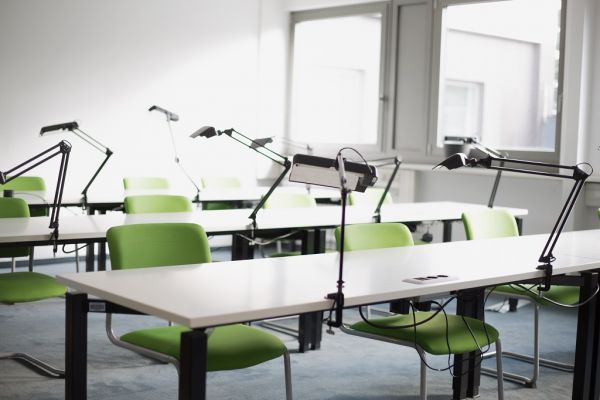 The library is located in Wagner-Régeny-Str. 21 in Berlin-Adlershof, on the ground floor of the university building.

Opening Hours for Borrowing:

Monday - Thursday: 08:30 am - 04:30 pm
Friday: 08:30 am - 03:30 pm
Attention: The use of the library is also possible outside the opening hours after consultation with the Service Point.
A total of 12 work and reading spaces are available to students and university staff. A prior reservation is not necessary. Each workstation is equipped with sockets.

The permanent computer workstation as well as the scanner and copier are currently not available, as the technical infrastructure at the new location in Berlin-Adlershof has not yet been completed.

Lockers are available on the ground floor. You can get the keys against a pledge (e.g. student ID, driver's license,...) at the Service Point.
Collection:
In the library of the bbw University of Applied Sciences, we offer textbooks corresponding to the courses offered, supplementary in-depth and advanced literature, subject-specific books and journals. The current media stock of the library consists of 2500 titles. All media are systematically arranged according to subject groups. Titles that cannot be borrowed are marked as reference copies.

Loan Period:
The loan period is two weeks. Magazines and titles with only one copy in the inventory, are generally not available for borrowing.

Loan Period Extension:
The loan period may be extended if the checked-out media item has not been reserved by another user or is not otherwise required. Two extensions are permitted for two weeks. For further information, please refer to the library regulations and the terms of use .
Fees:
The use of media is free of charge. The following fees are charged for exceeding the loan period:

Exceeding the loan period
from the 3rd calendar day: 0,50 EUR,
from the 14th calendar day: 1,00 EUR,
from the 30th calendar day: 2,00 EUR per medium and day.

Return:
Borrowed items must be returned to the library at the latest by the end of the loan period without being asked.

bbw University of Applied Sciences has regulations in place for terms of use and fees, respectively, which constitute the legal basis for library use. You acknowledge the regulations with your signature when you enroll or register on site.